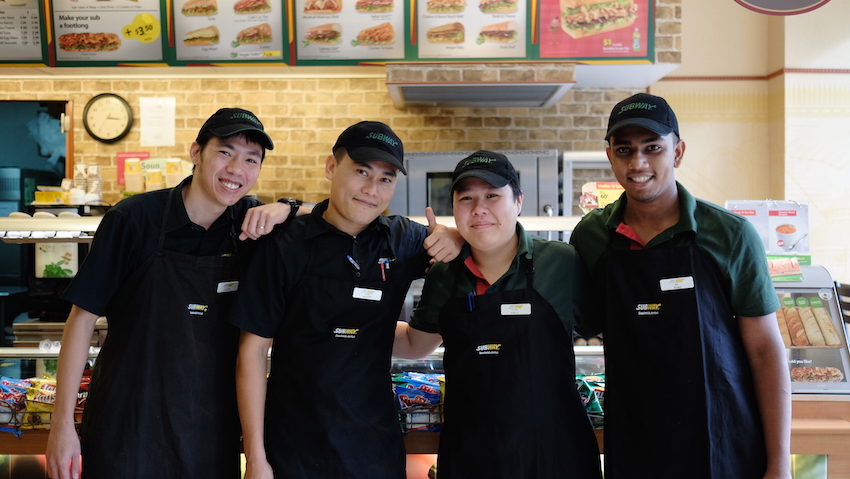 Job Description
Want to join us and start your own exciting career with the greatest team in Franchising history?
SUBWAY® Career Path
Stay ahead of the curve on the SUBWAY® Career Path.
Part of the family
SUBWAY® is committed to providing our guests with fresh, healthy meals, made right before their eyes, served quickly and with a friendly smile.
That is truly what sets SUBWAY® apart and keeps our guests coming back again and again.
Apply Now
We are glad you decided to look into a career with one of the thousands of Franchisee-owned SUBWAY®.
Become a part of the SUBWAY® family as a Sandwich Artist™ or Manager at a local SUBWAY® near you.